This morning while preparing for work there was thunder, lightening, and snow simultaneously.
This was the scene on the way to work: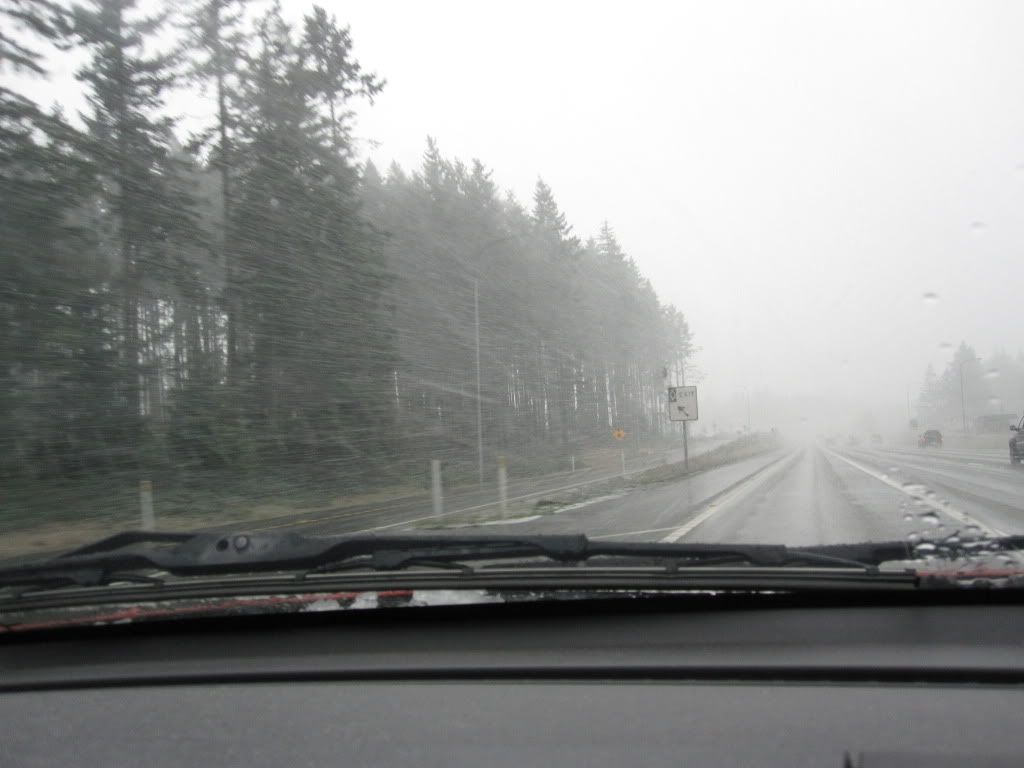 It's a very wet snow!
So I get to work and this is the scene in my office: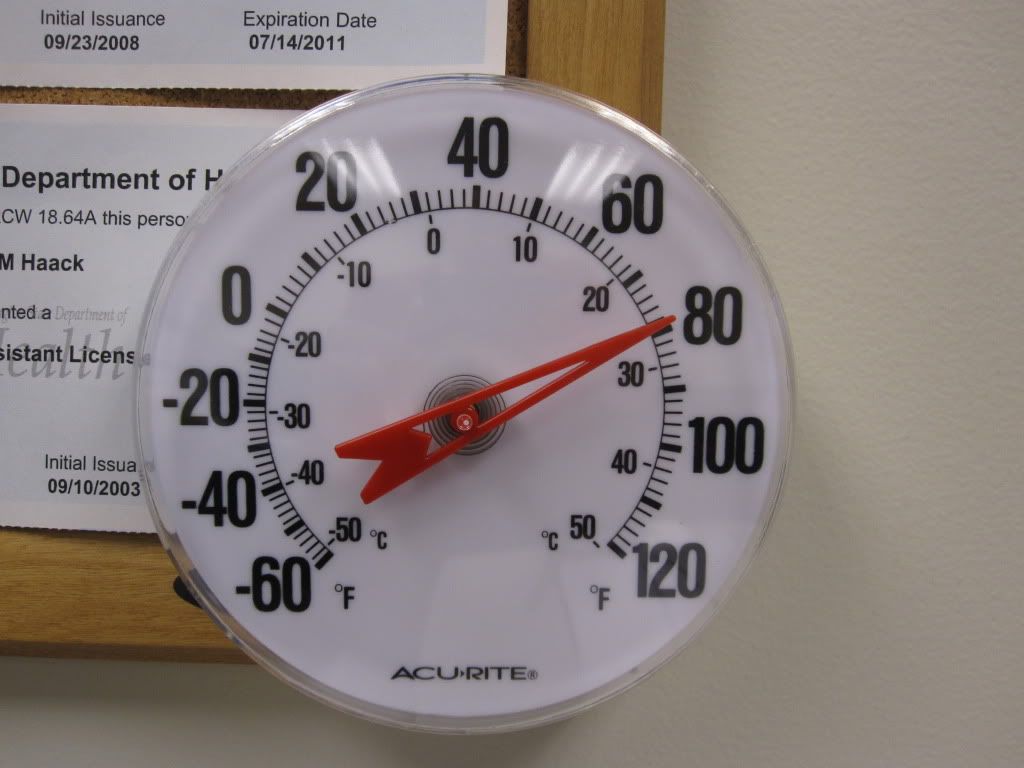 A
ridiculous
temperature for working in(in my middle aged, menopausal opinion)!!! J.